Freebie!
Monster Math Multiplication Freebie
! Practice those multiplication facts 1-6 with this fun game.
How to play:
1
. Two Players take turns rolling 2 dice.
2
. The Players multiply the 2 numbers and announce the product.
3
. Players cover the product on the game board with a game piece.
4
. First player to cover 4 numbers in a row, wins!
Need More Multiplication games? Try these. Plenty of games to practice multiplication facts.
Pack 1 and 2 Bundled Together
Check Here for Discounted Prices!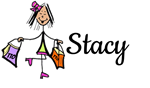 To be notified of my next freebie, follow me on Bloglovin!